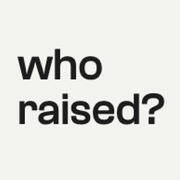 Find clients who raised $1M-$25M
4,324

verified decision makers

with VC money to spend
Unlock access to the who raised? vault 🗝️
Receive a lead list of thousands of companies that raised funding to scale their business between April and December 2022
---
---
02.
Receive leads
An email with who raised?'s vault will be sent straight to your inbox.
The list includes verified emails & many Linkedin profiles.
---
03.
Close deals
Reach out to new potential customers looking to grow right away.
Closing only one more customer with this list will pay for it many, many times over.
---
Save
time

&

money

while closing lucrative

deals

Startups that raise between $1M and $25M have only one goal: growth. But they do not have the internal resources yet to handle growing themselves. That is why CEOs and founders look to agencies to outsource.
---
Start closing deals today
The vault
$349
For agencies and sales teams looking to boost their outbound sales and close deals fast.
4,324 verified leads

April - December 2022

Emails of decision makers

Straight to your inbox

Months of research
---
Want new leads every month?
Monthly lead list
$99
A lead list of hundreds of companies that just raised funding to scale their business every month straight to your inbox.
Hundreds of leads per month

New list at the beginning of every month

All straight to your inbox

Emails of decision makers

Weeks of research
---
© who raised? 2023. All rights reserved.